In the age of information, the value of data is immeasurable. As the pandemic forced everyone to take over the virtual world, the necessity for securing our data online is paramount. From simply accepting cookies to identity theft, data manipulation is everywhere. Along with the increase in worldwide data, one thing that is booming simultaneously is cryptocurrency. 
Crypto follows an advanced system of data storage using blockchain which is also known as the digital ledger. So combining the security of blockchain with the accountability of crypto coins will bring out an excellent way for data storage and safety. Dragon Info is a platform that provides services with the intention to protect user data from being manipulated by companies. 
About Dragon Info
Dragon Info makes sure that whatever data the user provides is safe and protected from fraudulent practices at all times. The data will never be shared with third parties without the user granting permission for it. When a user is willing to share their data, they also earn the DINF token, the native token of Dragon Info ecosystem. The amount of tokens received is proportional to the amount of data the user shares. 
Dragon Info has an inbuilt browser that enables users to search for information in a faster, easier way in which they do not have to compromise any private data. Throughout the platform, the user is the one who decides how and where their data will be used. This is a thoughtful project with the use of the latest technology that is going to change how companies will approach user data. 
Tokenomics of DNIF token 
Out of the total supply, 45% will be used for ecosystem development. 25% will be used for teams, advisors and operations. 15% is for token sale, 10% for liquidity and 5% for partnerships.
To know more about Dragon Info, visit: https://dragon-info.com/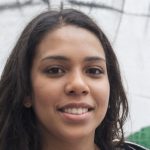 I'm a highly experienced and respected author in the field of Cryptocurrencies. I have written numerous articles and books on the subject, and my work is highly regarded by my peers. I have a strong understanding of the technology behind cryptocurrencies, and I am always up-to-date with the latest developments in the space. I am also an active investor in cryptocurrencies, and I have made a significant profit from investing in this new asset class. In addition to my writing and investment activities, I am also an active member of the cryptocurrency community, and I frequently speak at industry events.