Delysium, an AI-powered AAA web3 game, announced its $10 million strategic funding round led by LA-based VC Anthos Capital with participation from Immutable, GSR, Blockchain Coinvestors, Leonis Capital, Antalpha Ventures (Bitmain's venture arm), Perion and Formless Capital. The funding will be used mainly to develop the content, enable unique AI-powered experiences, and build Delysium Multiverse, an open-source operating and publishing network on the blockchain.
Half a year ago, Delysium announced a seed funding round led by FTX Ventures, Galaxy Interactive, Republic Crypto, and others. Meanwhile, with the support of its mothership rct AI (a gaming AI company backed by Y Combinator, Makers Fund, Galaxy Interactive, etc.),  more than 5,000 gamers have participated in the Pre-Alpha test since May 2022 and will soon start the first official season.

This September, Delysium also released the world's first interactive whitepaper game, which creatively presents the core content of the white paper in a more visual, fun, and gamified interactive form. This web-based whitepaper game has achieved more than 450,000 views within three weeks since its launch.
After nearly two years of development, the team has delivered a Battle Royale game of superb quality with the help of its strong and active community. In the future, Delysium will be further expanded into an ever-evolving open-world experience.

Powered by Deterrence, the world's first AI Layer for powering intelligent NFTs created by rct AI, Delysium has also integrated cutting-edge AI technologies such as AI-to-earn (AI yield farming), conversational AI, battle AI, and AI motion generation to create cognitively aware virtual beings that are massively distributed to every corner of Delysium. Players can enjoy a more dynamic and personalized gaming experience by interacting with AI MetaBeings.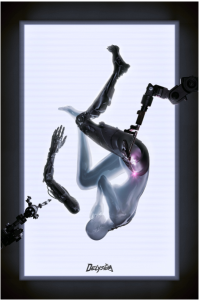 Born in the virtual world, these AI MetaBeings are native digital species who are capable of earning and holding their private assets by joining game modes with players, creating dynamically generated narratives for players, and learning and iterating from continuous interactions with players.
Moreover, Delysium also proposed an open-source decentralized operating and publishing network, "Delysium Multiverse".
In Delysium's multiverse, each universe is operated by a separate DMO (Delysium Multiverse Operator). Not only can DMOs issue their own NFTs based on Delysium's IP completely free of charge, but they can also create their own customized tokenomics or incentive system with their own tokens embedded into the game. Based on this innovative model, players can enjoy more diverse and rich content through community-based DMOs' creation and operations.
Unix Gaming, one of the world's largest gaming guilds with more than 200,000 players, has become the first DMO officially announced, and dozens of top gaming guilds, DAOs, and traditional game publishers are joining one after another.
Xiankun Wu (Twitter: @xiankunwu), co-founder of Delysium, said, "It's an honor to work with the world's most ambitious investors and partners. We will focus on making three things happen to build a strong community: a great game, a unique AI-powered experience, and an unprecedented, innovative business model based on the blockchain."
ABOUT DELYSIUM
The World's First Playable AAA web3 Game. Delysium is an AI-powered open world with diverse Free-to-Own universes.
All Delysium Universes gather together to become Delysium Multiverse, and each universe is run by a different Delysium Multiverse Operator (DMO), creating highly diverse game experience and unique On-chain Incentive Layer (OIL) for players.
For complete investor information, please check out the Delysium Official Website or Delysium Whitepaper Game.
Delysium Official Website: www.delysium.com
Delysium Whitepaper Game: www.delysium.com/whitepaper
JOIN COMMUNITY
Discord | Twitter | Telegram | Medium | Youtube | Facebook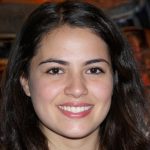 I specialize in writing about cryptocurrency and have been published in numerous online and offline publications. I have a strong interest in blockchain technology and its implications for the future of finance. In my free time, I enjoy researching new coins to remain updated with industry news.