The counsel assisting Victoria's royal commission with its inquiry into Crown Resorts believes the operator is not suitable to hold a casino licence.
The conclusion comes after a variety of safety breaches and cases of mismanagement were uncovered during the hearings.
"After all the evidence presented in these hearings it remains clear Crown is not presently suitable to hold a casino licence," said Adrian Finanzio SC. "The evidence reveals serious misconduct, illegal conduct and highly inappropriate conduct, which has been encouraged or facilitated by a culture which has consistently put profit before all other considerations."
According to the lawyer, Crown focused on profits before accountability or other considerations.
The Bergin report, investigating and detailing the failings of the company when it comes to money laundering preventions, saw Crown lose its licence to operate in New South Wales.
This launched the royal commission into Crown's eligibility in Victoria, with Premier Daniel Andrews promising that he is prepared to take away the company's Melbourne casino licence should the commission recommend it.
The commission found that Crown may owe the state nearly AU$480m (US$351.4m) in unpaid taxes; so far, the operator has only agreed to pay AU$50m, according to ABC News.
Finanzio noted that Crown did not put anywhere near enough effort into stopping possible money laundering; nor did it manage its accounts properly, while the gaming floor wasn't equipped to sufficiently handle the risk of illegal activity.
The lawyer noted that Commissioner Ray Finkelstein QC is within his rights to allow Crown to keep its licence, but it would be difficult to justify.
"This is a case where it would be open to find the misconduct has been so flagrant and so well-publicised, and detrimental to Crown's overall reputation, that no amount of restructuring can restore confidence in it as a fit and proper person to hold a licence," he said.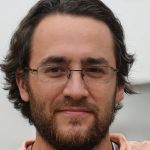 I have been into Cryptocurrency since early 2017. I am a very experienced investor, and have made a lot of money from investing in Bitcoin and other digital currencies. I am also a very popular author, and my work has been featured on sites like Forbes, Huffington Post, Business Insider, and more. I am currently working on a book about Cryptocurrency investing, which will be released later this year. In my free time, I write articles and blog posts about the industry for my followers.