CoinW Takes Action to Fulfill Public Welfare Responsibilities with First Batch of Disaster Relief Supplies Arrived in Turkey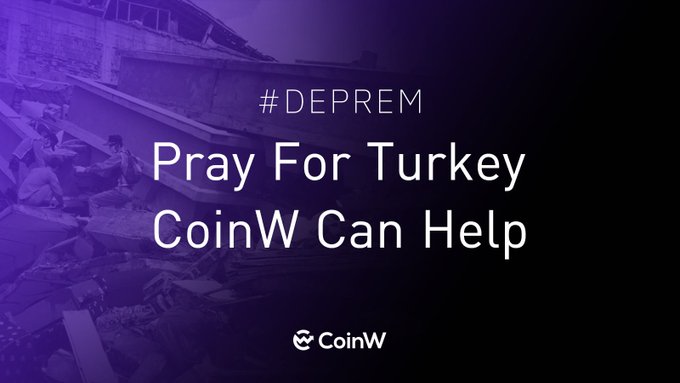 CoinW, a world-class cryptocurrency exchange, has taken immediate action in fulfilling its public welfare responsibilities in the wake of the recent earthquake in Turkey, which has caused nearly 10,000 deaths in Turkey and Syria as of February 8. The CoinW Turkey operation team has actively raised relevant relief materials, contacted local government agencies and charitable organizations, and transferred the first batch of relief materials to the earthquake area. An emergency response team was also established to continue monitoring the development of the disaster situation in Turkey, and provide full support to the earthquake relief operations. CoinW is committed to actively providing assistance to the affected area, and fulfilling its corporate social responsibility. 
At 4:17 a.m. local time on the 6th, Turkey experienced its first major earthquake of 7.8 magnitude. The tremor was felt in Syria, Lebanon, Cyprus, Iraq, Egypt and Israel. Two days later, on February 8, another earthquake of 7.8 magnitude struck the country at 13:24, followed by a 5.1-magnitude earthquake at 14:11. The earthquakes have resulted in the death of over 11,000 people in Turkey and its neighboring countries.
The earthquake occurred under extremely harsh conditions, during a severe winter and late at night. CoinW recognized the pressing needs of the affected areas and quickly raised daily necessities such as heaters, blankets, sleeping bags, bed sheet sets, hygiene products, drinking water, clean clothes, baby food, power banks, winter boots and coats, scarves and gloves. These materials were delivered to the disaster area on February 8, providing much-needed relief and solving the urgent needs of those affected.
CoinW's CEO said, "In times of crisis, it is our responsibility as an enterprise to provide earthquake relief and assistance. We have acted quickly to support disaster areas as possible as we can. We are devoted to practicing our social responsibility as the world's leading cryptocurrency trading platform, and dedicated to helping to those in disaster-stricken areas."
At present, aftershocks are still being felt in the epicenter area. The World Health Organization estimates that up to 23 million people could be affected by the quake, including around 5 million living in poverty. CoinW is monitoring the situation closely and supporting victims to rebuild their homes as soon as possible. Moreover, CoinW is calling on everyone to join the earthquake relief efforts and assist those in disaster-stricken areas to get through this difficult time.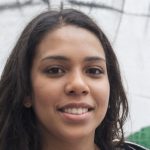 I'm a highly experienced and respected author in the field of Cryptocurrencies. I have written numerous articles and books on the subject, and my work is highly regarded by my peers. I have a strong understanding of the technology behind cryptocurrencies, and I am always up-to-date with the latest developments in the space. I am also an active investor in cryptocurrencies, and I have made a significant profit from investing in this new asset class. In addition to my writing and investment activities, I am also an active member of the cryptocurrency community, and I frequently speak at industry events.