XLMedia has announced the imminent departure of Iain Balchin, as he will step down as Chief Financial Officer on July 22, 2021.  
Balchin is being replaced by Rowan Ellis, who is currently working as XLMedia's financial consultant. 
Once Balchin officially leaves the company, Ellis will become the interim Group Chief Financial Officer, although XLMedia says Ellis will not join the board at this time. Ellis will work with the current CFO to ensure an "orderly handover" at the end of July.  
Ellis joined XLMedia in April 2020, where he supported the company's broader M&A strategy and the CBWG and Sports Betting Dime acquisitions.  
The deals helped the company achieve "immediate scale and reach for the group in the burgeoning US Sports market", whilst also helping advance several management initiatives.  
Ellis is an experienced finance and risk consultant, having held interim CRO, Finance Director, Transformation Director and senior finance roles at several finance companies. The finance institutions he has worked for include WiZink Bank, Co-operative Bank, Metro Bank PLC, RBS and WorldPay Group PLC. 
Chris Bell, Non-Executive Chair of XLMedia, said: "On behalf of the Board, I would like to thank Iain for his contribution to the business and wish him every success for the future.
"We have now commenced the search for Iain's long-term successor, but believe that, in Rowan, we have someone who already has a good understanding of our business and the finance function and has been central to a number of key initiatives already implemented."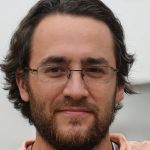 I have been into Cryptocurrency since early 2017. I am a very experienced investor, and have made a lot of money from investing in Bitcoin and other digital currencies. I am also a very popular author, and my work has been featured on sites like Forbes, Huffington Post, Business Insider, and more. I am currently working on a book about Cryptocurrency investing, which will be released later this year. In my free time, I write articles and blog posts about the industry for my followers.