The former General Counsel of Penn National Gaming, Carl Sottosanti, has been appointed to Compliable's board of advisors.
Sottosanti brings with him a wealth of industry experience. He spent over 17 years at Penn National Gaming, where he focused on development, compliance and corporate guidance.
He left Penn in 2020, but Sottosanti remains active in the gaming space, as he holds advisory positions for a range of companies and academic institutions.
Compliable says that its new advisor is joining a number of "high-profile gaming industry figures" on the Compliable board, adding that the company is backed by several investors from the sector.
Chris Oltyan, CEO of Compliable, said: "We are thrilled to have Carl join our advisory board as he brings a unique combination of industry expertise that will help us develop our platform further and scale our business going forward. We really value his input and guidance and look forward to working together."
Carl Sottosanti, Advisory Board member of Compliable, added: "I am pleased to join the advisory board of Compliable, a company that has found a solution to the very real and growing employee licensing challenges faced by all operators and vendors. From my own experience in the sector, I understand how vital Compliable's platform is and I'm looking forward to working together during this very exciting time for the US gaming industry." 
Compliable is a US-based license platform provider within the gaming industry. Formerly known as Rebric, the company offers sportsbooks an easy onboarding journey. Launched in 2020, the platform reduces the time it takes to fill out forms for licences by 92%.
It recently secured funding to continue to develop a platform that helps US sportsbooks in preparing applications and securing employee licences.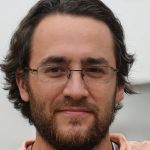 I have been into Cryptocurrency since early 2017. I am a very experienced investor, and have made a lot of money from investing in Bitcoin and other digital currencies. I am also a very popular author, and my work has been featured on sites like Forbes, Huffington Post, Business Insider, and more. I am currently working on a book about Cryptocurrency investing, which will be released later this year. In my free time, I write articles and blog posts about the industry for my followers.