Blockchain Expo is returning to Amsterdam and is set to take place on 26-27 September at RAI. This year's edition promises to be a groundbreaking experience, with a thought-provoking agenda that delves into the Blockchain & Web3 Ecosystem. The event will feature a series of selected presentations and panel discussions, offering attendees a unique opportunity to gain insights from industry experts and thought leaders.
Blockchain Expo Europe agenda boasts an impressive lineup of topics that reflect the most pressing issues and innovations shaping the tech landscape. Attendees will be treated to a series of captivating sessions, including:
Understanding the importance of Web3 Technologies

NFT's, Web3 and the power of community

Embracing the growth of Web3

Web2.0 vs Web3.0 and the journey ahead

Metaverse – The new future of work

What's in store for Blockchain in 2023

Crypto & digital assets

Blockchain for business
And much more!

Speakers represent such exciting companies as: Mastercard, PepsiCo, AXA, Vodafone and many more, with over 150 speakers expected to attend the event!

In addition to the captivating presentations and thought-provoking discussions, the Blockchain Expo will offer attendees an abundance of networking opportunities to connect with industry professionals and forge valuable partnerships. The event will feature a VIP Networking Party, where guests will have the chance to mingle with influential figures and in engage meaningful conversations.

Moreover, the expo floor will be brimming with over 200 companies, each showcasing their latest technological advancements and innovative solutions. This vibrant ecosystem of exhibitors will provide attendees with firsthand access to groundbreaking products and services, fostering collaboration and inspiring new possibilities. The Blockchain Expo is truly a convergence of knowledge, networking, and exploration, making it an unmissable event for anyone passionate about connecting the Blockchain & Web3 Ecosystem.
Tickets are now available for purchase on the event website: https://blockchain-expo.com/europe/ticket-types-and-prices/ Early registration is encouraged, with a 25% discount available until the end of July.

About Blockchain Expo
Blockchain Expo is an annual event that brings together technology enthusiasts, industry professionals, and thought leaders to explore the latest trends, innovations, and challenges in the world of Blockchain. With a carefully curated agenda and a diverse range of speakers, the Blockchain Expo provides a unique platform for networking, learning, and collaboration. For more information, visit https://blockchain-expo.com/europe/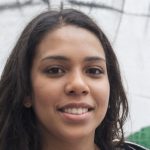 I'm a highly experienced and respected author in the field of Cryptocurrencies. I have written numerous articles and books on the subject, and my work is highly regarded by my peers. I have a strong understanding of the technology behind cryptocurrencies, and I am always up-to-date with the latest developments in the space. I am also an active investor in cryptocurrencies, and I have made a significant profit from investing in this new asset class. In addition to my writing and investment activities, I am also an active member of the cryptocurrency community, and I frequently speak at industry events.