Bitcoin Miners Sell $105 Million Worth of Bitcoin as Price Surges
Bitcoin miners sell $105 million worth of Bitcoin on exchanges, potentially impacting its price in the short term.
Key Points
Bitcoin miners sell $105 million worth of Bitcoin on exchanges, signaling a shift in behavior.
Increased supply on exchanges may exert downward pressure on Bitcoin's price in the short term.
Bitcoin's price remains stable despite the large transfer from miners, possibly due to low weekend trading volumes.
Timing and size of the sellout raise speculation about potential price movements in the near future.
Bitcoin's recent surge above the psychological level of $30,000 has triggered a flurry of activity among Bitcoin miners. As the price continues to rise steadily, miners have begun selling significant amounts of the cryptocurrency on exchanges. The current sellout stands at a notable $105 million, marking the second largest USD denominated transfer by Bitcoin miners.
Following the ascension in spot price above the psychologically key $30K level, #Bitcoin Miners have continued to send large clips of BTC to exchanges.

Currently, Miners are sending $105M to exchanges, the second largest USD denominated transfer on record. pic.twitter.com/D0T9XxBfBY

— glassnode (@glassnode) July 1, 2023
Miners Cashing in on Holdings, Leading to Increased Supply on Exchanges
The significant shift in miner behavior suggests that they are looking to cash in on their Bitcoin holdings, possibly in anticipation of a price correction or to secure profits following the recent increase. This sellout will likely result in a higher supply of Bitcoin on exchanges, potentially exerting downward pressure on the token's price in the short term.
A tweet by Glassnode, a blockchain analytics firm, highlighted the miners' behavior, revealing that they have sent $105 million worth of Bitcoin to exchanges. This is the second largest USD denominated transfer on record, further emphasizing the scale of the sellout.
Bitcoin Price Remains Stable Despite Miner Sellout
Surprisingly, Bitcoin's price has maintained a steady trajectory despite the large transfer of Bitcoin from miners to exchanges. One possible factor contributing to this stability is the relatively low trading volume typically observed during weekend trading sessions. Higher trading volumes tend to result in increased price volatility, and the lack of market activity during weekends may be cushioning the immediate impact of the miner sellout.
Miner Sellouts Not Unusual
It is important to note that such movements are not uncommon in the crypto market, especially during bullish cycles. Miners, like any other investors, often seize the opportunity to realize profits when prices rise. However, the size and timing of this particular transfer do raise the possibility of significant price movements in the near future.
Market observers will be closely monitoring these developments and assessing their potential impact on Bitcoin's price trajectory. It remains to be seen if this sellout will lead to a substantial price correction or if the market will absorb the increased supply of Bitcoin smoothly.
As Bitcoin continues to attract attention and gain traction as a mainstream investment, the actions of miners will play a crucial role in shaping the cryptocurrency's future price movements. For now, investors and enthusiasts alike eagerly await further developments in this evolving narrative.

Post Views: 5,797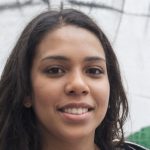 I'm a highly experienced and respected author in the field of Cryptocurrencies. I have written numerous articles and books on the subject, and my work is highly regarded by my peers. I have a strong understanding of the technology behind cryptocurrencies, and I am always up-to-date with the latest developments in the space. I am also an active investor in cryptocurrencies, and I have made a significant profit from investing in this new asset class. In addition to my writing and investment activities, I am also an active member of the cryptocurrency community, and I frequently speak at industry events.