BAP token has created a token that pays token holders a 10% dividend from ATM fees
 SAN DIEGO, September 1, 2021 – Bitcoin ATM Pros has launched their BAP token, which is easily accessible and earns holders a portion of 10% of the dividends from their ATM fees. The BAP ATMs, which they plan to expand globally, offer both a buy and sell option. With this ecosystem, BAP token is on a mission to provide easy access to cryptocurrency to as many individuals as possible around the globe.
Many cities, communities, countries and entire nations around the world do not have reliable banking systems or even a legitimate currency structure. BAP is determined to solve this problem using their own cryptocurrency.
"Our multiple-utility token not only gives people access to a reliable currency system, but also helps them to earn a generous return from their initial investment," says Bitcoin ATM Pros founder Michael Cuillard. "On average, our ATMs generate a minimum of $50,000 each in annual fees. This means that by the time we place our 600th ATM, we will generate over $30,000,000 in profits annually. Of that amount, $3,000,000 would go back to token holders in form of additional BAP tokens."
During the current pre-sale, BAP tokens are selling at $0.05 – a 91.38%discount on the eventual price of $0.58. BAP token currently has a total supply of 750,000,000 BAP, of which 70% have been reserved for buyers. Once all the tokens have been distributed, investors will be paid in ETH. With this dividend payout structure, early investors can maximize their wealth and overall prosperity in the crypto space.
BAP token will use funds from the initial sales of the token to directly fund the expansion of their ATMs and over-the-counter exchanges. At the moment, there are 10 initial investment tiers, with the final tier reaching a token price of $0.58. Once BAP token sells 180,058,211 tokens, they will launch their token through their own token exchange www.coinpros.com and place at least 110 ATMs worldwide. With time, BAP token plans to expand to every area that is underserved in the category of digital asset availability. In this way, the sale of BAP tokens will help fund continuous growth of the system.
Bitcoin ATM Pros is committed to creating financial freedom for everyone. The infrastructure they've built is designed to take the liberty offered by cryptocurrency to all the ends of the world. With this ecosystem, BAP is helping the financially underprivileged to easily access reliable money transmitting services.
 About Bitcoin ATM Pros
Bitcoin ATM Pros has launched BAP token – a multiple-utility token that earns holders a 10% dividend from their crypto ATM fees. Since BAP token has MSB licensing and is a money transmitter through FinCEN, BAP ATMs offer both a buy and sell option. With their cryptocurrency, Bitcoin ATM Pros aims to provide the financially underprivileged with easily accessible money transmitting services.
Website: https://www.baptoken.com/
Facebook: https://web.facebook.com/BitcoinATMProsOFFICIAL
Instagram: https://www.instagram.com/bitcoinatmpros/
Medium: https://bitcoinatmpros.medium.com/
Twitter: https://twitter.com/BitcoinATMpros
Email: [email protected]
Phone: 858-444-7222
###


Post Views:
40
Related Stories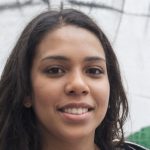 I'm a highly experienced and respected author in the field of Cryptocurrencies. I have written numerous articles and books on the subject, and my work is highly regarded by my peers. I have a strong understanding of the technology behind cryptocurrencies, and I am always up-to-date with the latest developments in the space. I am also an active investor in cryptocurrencies, and I have made a significant profit from investing in this new asset class. In addition to my writing and investment activities, I am also an active member of the cryptocurrency community, and I frequently speak at industry events.