Asia-based gaming platform, Mobile Premier League (MPL), has announced its official launch in the US through nine casual games.  
The MPL app is now available to US customers through the Apple App Store and Google Play Store.  
Based in India, MPL was founded in 2018 and quickly gained more than 81 million registered users across India and Indonesia. 
The company now has a valuation of $945m and is backed by several investors such as Telstra, Composite Capital, MDI, Go-Ventures, RTP Global, Base Partners and many more.  
MPL says its investors have experience in backing technology companies in the past.  
By launching in America, MPL will offer nine casual games and new games are set to be introduced on a regular basis.  
The first round of games includes Baseball Star, Block Puzzle, Bowling, Pool, 21 Puzzle and others. 
The app allows players to compete in different formations such as head-to-head matches or in tournament play, while also having the option to play in free competitions or low minimums ranging from 60 cents to $6.  
MPL Co-Founder and CEO, Sai Srinivas, said: "It is a historic moment for MPL as we launch in the US and continue to grow our presence around the world.  
"With our proven success in India and Indonesia, combined with the soaring popularity of casual real-money gaming in the US, we look forward to providing millions of players in the US with a safe, fair and incredible gaming experience."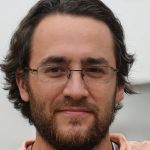 I have been into Cryptocurrency since early 2017. I am a very experienced investor, and have made a lot of money from investing in Bitcoin and other digital currencies. I am also a very popular author, and my work has been featured on sites like Forbes, Huffington Post, Business Insider, and more. I am currently working on a book about Cryptocurrency investing, which will be released later this year. In my free time, I write articles and blog posts about the industry for my followers.