As reported by The Times, US private equity firm Advent International has shown interest in William Hill's UK and European assets.
It is believed that Advent is willing to compete with private equity rival Apollo Global and the online gambling operator 888 Holdings.
There are 1,400 William Hill betting shops on offer after Caesars Entertainment took over the company in a £2.9bn ($4.04bn) deal.
Shortly after the takeover, Caesars decided that it was not interested in the non-US assets of William Hill and opted to sell this part of the business once the acquisition was complete.
According to The Times, industry experts are betting on Apollo as the favourite to win the William Hill assets, as the company has previously expanded in gambling markets.
Advent, on the other hand, has no previous agreements with gambling companies and is yet to invest in this sector, making Apollo the more viable option. However, there is no certainty that Apollo will win the race, as 888 Holdings is still in the competition.
It seems that as time passes, more firms are revealing their curiosity in the William Hill auction, and with Caesars pushing for a sale by the end of 2021, more bidders may announce their interest.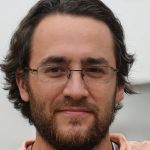 I have been into Cryptocurrency since early 2017. I am a very experienced investor, and have made a lot of money from investing in Bitcoin and other digital currencies. I am also a very popular author, and my work has been featured on sites like Forbes, Huffington Post, Business Insider, and more. I am currently working on a book about Cryptocurrency investing, which will be released later this year. In my free time, I write articles and blog posts about the industry for my followers.